Since his very first trial where he faced off against his former law school professor — and won — John Beroset has spent his career defending the rights of his clients.
Located in Downtown Pensacola, the Beroset Law Firm represents clients facing state and federal criminal charges. If you or a loved one have been accused of DUI, BUI or any other criminal or white-collar offenses, contact John Beroset today!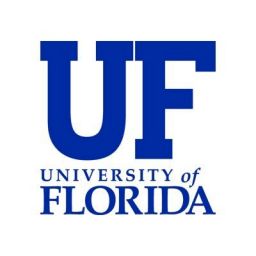 Undergraduate and Graduate Education
John Beroset began his education at the University of Alabama, where he graduated Magna Cum Laude with a B.S. in Finance in 2000. He then went on to graduate studies at the University of Florida College of Law, where he was awarded the prestigious Book Award in Trial Practice in 2002 before receiving his law degree in 2003.
Professional Experience
John began his legal career serving as an Assistant State Attorney in Florida's First Judicial Circuit in Santa Rosa County from 2003 to 2006. He then joined the firm of Beroset & Keene in 2006 as a Criminal Defense attorney. In 2019, John ventured out onto his own, founding the Beroset Law Firm.

Professional Recognition and Associations
John Beroset is highly involved with many prestigious associations, including the National Association of Criminal Defense Lawyers (NACDL) and the Florida Association of Criminal Defense Lawyers (FACDL), where he holds lifetime memberships. John also serves as the Chapter Representative for the FACDL.
John is a member of the Escambia-Santa Rosa Bar Association, as well as a member and past President of the Society of Criminal Defense Bar, Escambia County. He has served as a past member of the Inns of Court and completed the inaugural NACDL White Collar Criminal Defense College at Stetson University in 2012. In 2013, John was recognized as a "Rising Star" by Super Lawyers and maintains a 10.0 rating from Avvo.
In his personal life, John is an avid supporter of youth sports in his home town of Gulf Breeze, where he has coached his two son's soccer teams. John and his wife are both strong advocates for animal welfare and together have fostered over 75 cats from the Escambia County Animal Shelter.
Contact John Beroset Today!
If you or a loved one are facing criminal charges, contact John Beroset at the Beroset Law Firm today at 850-554-3313, fill out our contact form or use any of the other methods listed on our Contact page.